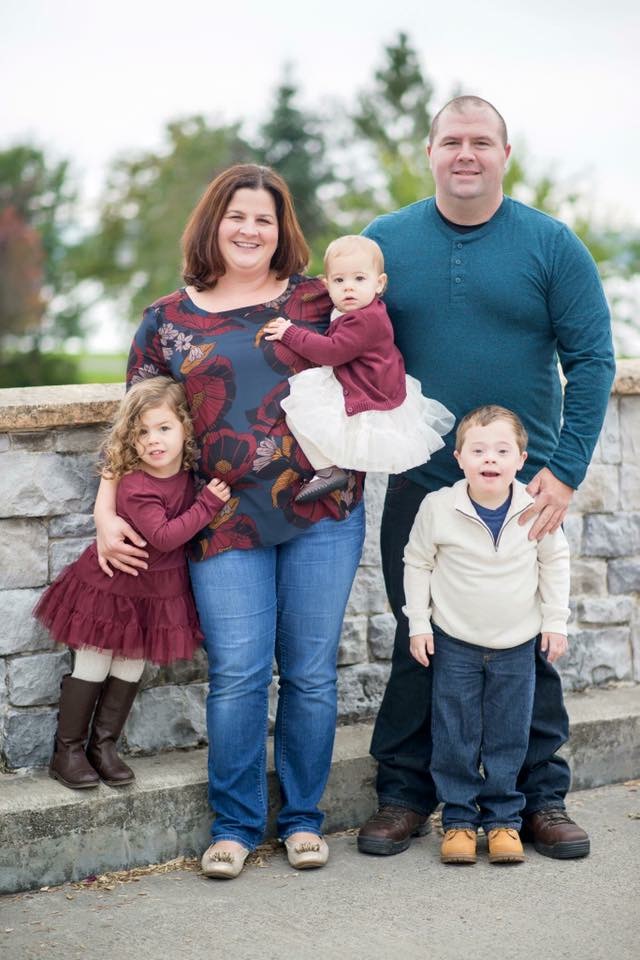 Happy Jack's Maple, established in 2011, is a family business based out of a small upstate town, Locke, NY.  Jack, owner, operator and CNY family man, initially started the business after his first child was born with Down Syndrome.  He was driven to establish a business that would be able to create opportunities for himself and his family.  With their family's support, Happy Jack's Maple was born.
The sugar woods that Jack's family has utilized for several generations was one of the first pieces of property to have a tubing system installed.  It began as a 3000 tap operation on family-owned property using a wood-fired evaporator and small reverse osmosis machine.
Jack and his wife Jennifer, children, David, Brook and Julia, enjoy the outdoors and look forward to the crisp smell of melting snow and winter's end, otherwise known as syrup season.  The family is often found working out in the syrup barn or collecting sap from harvest buckets throughout their sugar bush.  Creating a quality product that enhances ordinary moments into something special gives Jack tremendous satisfaction.
Happy Jack's has grown to a 13,000 tap operation spanning several properties using state of the art equipment.  A majority of the taps flow directly to storage tanks at the sugar house via tubing.  One of the most productive days we have had was 24,000 gallons of sap in a 24-hour period!  The sap is then filtered before being concentrated using a reverse osmosis machine.  The reverse osmosis machine uses pumps to push the sap through semi-permeable membranes to separate the water from the sugar.  This creates a maple sugar concentrate that is then transferred to our food grade stainless steel evaporator.  The concentrated sap is then boiled until it reaches the proper density. This is usually achieved by boiling the sap to about 7° above the boiling point of water.  It is then filtered again and bottled into the end product that ends up on your kitchen table.